Course 9 – Marketing & Growing Your Office Moving Business
This course teaches you how to get landlords to recommend your moving service to their tenants. You'll learn how to "mine leads," cold call great prospects, and overcome objections.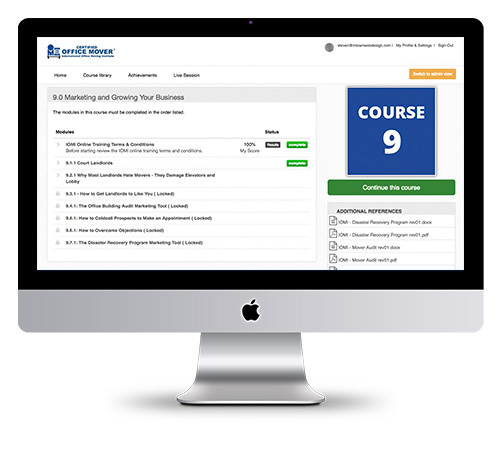 Course 9 Syllabus
9.1.1 Court Landlords
9.2.1 Why Most Landlords Hate Movers
9.3.1 How to Get Landlords to Like You
9.4.1 The Office Building Audit Marketing Tool
9.5.1 How to Cold Call Prospects to Make an Appointment
9.6.1 How to Overcome Objections
9.7.1 The Disaster Recovery Program Marketing Tool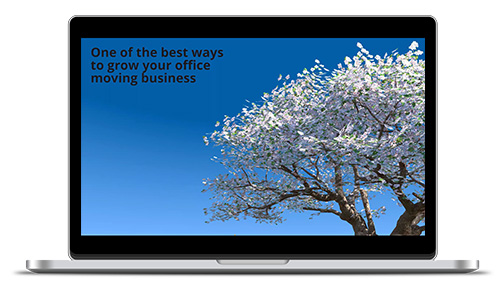 When you sign up here is what you get
1 year access
Insert your content here
Multi Access
Access for up to 50 employees
Promotion
Promote your company as a certified office mover, and use of our recognised industry standard logo plus promotional materials.

Help
Access to ed katz for company specific questions and advanced estimating questions

24/7
Access the course 24 hours a day 7 days a year