Certified Office Mover Course
Our Certified Office Mover Course was created by Ed Katz of International Office Moving Institute (IOMI). The best practices methods were developed over 20 years as he build a successful business that did over 50,000 local office moves.
Moving Best Practices
You'll learn IOMI®'s best practice methods for moving furniture, computers, and contents.
Scope of Services
You'll eliminate the confusion (and finger pointing) by including a Scope of Services in every estimate that clearly defines who is responsible for what.
Estimate the Job
You'll learn IOMI®'s proprietary estimating formula that's based on man-hours (and not the HHG's cube and pounds) that's amazingly accurate.
Book the Move
You'll learn how to provide accurate information so your prospect makes the best business decision and hires you.
Office Floor Plan
You'll learn the most efficient techniques for routing furniture, computer, and contents into your clients' new offices.
Prepare the Customer
You'll learn the best technique for teaching your customers' employees how to pack, label, and prepare for the move.
Dispatch
You'll learn IOMI®'s failsafe process for dispatching so that supervisors take the right truck(s), equipment, and tools to the job and always follow the Scope of Services.
Run the Job
You'll learn how to teach your supervisors how to run the job so that moves finish on time for the price quoted.
Load a Moving Van
You'll learn IOMI®'s simple floating method for loading a moving van that's much easier than the traditional tier method.
Bonus Videos and Resources
30 Minute Best Practices Video
You'll watch a summary 30-minute video of actual movers doing an office move from dolling up the furniture to loading the moving van.
Marketing & Promotion
You'll learn innovative techniques for getting your prospects to invite you to bid on their jobs.
Sample Documents & Templates
You'll get to use all the forms, documents, and templates that Ed Katz, former owner of Peachtree Movers in Atlanta, developed from Change Orders to Orders for Service Contracts.
International Office Moving Institute & Ed Katz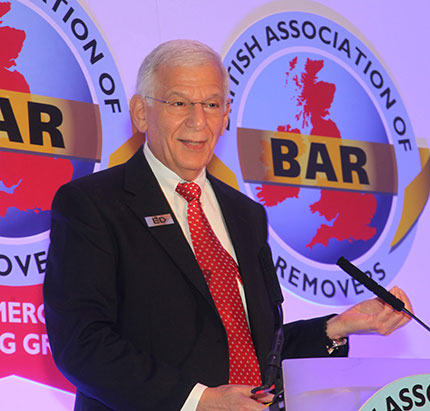 For nearly 30 years, IOMI® (International Office Moving Institute) has been the world's premier 'university for office moving,' providing independent training and certification to moving industry professionals. We've taught thousands of students in our on-site three-day on-site courses.
We have now converted the on site classes to an online version that can be accessed 24 hours a day, all year long, from anywhere in the world.
This convenience allows more moving companies and in-house movers to benefit from our years of experience and time tested and refined best practices.
We are not an alliance, a trade association, or a moving company, but an independent, unbiased office moving resource and training organization beholden to no one. We accept no advertising. The links from within our pages to other websites are reciprocal.
Frequently Asked Questions
How soon can we apply what we learn in the online seminar to make us more successful?
As soon as you complete your online training and if you're in sales, you'll be able to estimate any size job from a small internal to a large multi-truckload move. If you're in operations, you'll have easier and safer techniques for moving furniture, transporting computers, loading a moving van, and installing building protection that you can adopt right away.
Besides the online seminar fee, are there any hidden or additional charges?
There are no hidden fees or charges. Your seminar fee gives you unlimited access to all the Courses, Modules, and pdf downloads 24/7 for all your employees at your location or branch for one entire year.
Is there someone we can contact if we have questions concerning Course or Module content?
Your instructor, Ed Katz, welcomes questions and comments. According to him, it's what keeps him young-minded and alert.
What happens at the end of the initial year, can we renew?
Unless you have already gotten a multi-branch discount, you can renew your enrollment at a 25% discount from the initial fee so long as you renew before your present enrollment expires.
Does everyone take the same courses, or do you have specific courses for our different job categories?
Our "Learning Paths" provide specific courses for your different job categories. Courses are job specific for the following categories:
Mover/Helpers
Operations Managers, Project Managers, Supervisors and Foremen
Customer Service Representatives
Business Development Representatives
Owners, General Manager, Branch Managers, and Sales Personnel
What happens if we need to stop a Course before we finish it?
Ed Katz walked in your shoes for 24 years when he owned his moving company and knows interruptions are the norm in the moving industry. We, therefore, have made the learning process very "user friendly" for you. You can pause or stop the Courses, Modules, and videos at any time and resume them at your convenience picking up right where you left off.
Is the course mobile and tablet friendly?
The online training is mobile and tablet friendly. It works on iPads, tablets, iPhones, and Smartphones.
I've heard that some students don't pay attention when they train online. Is there a way we can keep our students "engaged" during the IOMI® learning process?
Our process "captures" your employees both mentally as well as physically by lacing the Courses and Modules with questions that are easy to answer so long as students pay attention. Students cannot advance to the next module until the question(s) is answered correctly. To keep students on track, they must initially take Courses and Modules in order. Once a track's Courses and Modules are completed, students can go back and watch any of them in any order at their convenience.
Can the courses be viewed in a group setting?
Yes, in fact we encourage you to have your mover/helpers watch their Courses and Modules together on a big screen TV or LCD projector and open the questions (and answers) to group discussions.
How long is the entire course?
If you take the entire seminar viewing all the Courses and Modules and answer all the questions, it is approximately 12 ½ hours from beginning to end. After you complete a Course, you can go back and watch it or a Module again anytime at your convenience.
---
"We were in Fort Lauderdale yesterday where we were awarded a bid on a 600 employee office move. Thanks to you!!! We let them know our crews went through your training and they loved it."
-- Chris Hunt, CEO, First Class Moving Systems
---
---
Get instant access to our no risk trial. You will watch and answer questions a few modules from each of the courses. Takes just a minute to get access and experience first hand.
Access to All Course Videos
Course 1 – Best Practice Methods for Moving Furniture, Computers, & Contents
Course 2 – How to Create a Scope of Services
Course 3 – The IOMI Estimating Formula
Course 4 – Book the Move
Course 5 – Working with the Floor Plan
Course 6 – Prepare your Customer for the Move
Course 7 – How to Dispatch and Run a Move
Course 8 – How to Load a Moving Van using the IOMI Floating Method
Course 9 – Marketing
Course 10 – IOMI Certification
Access to All Bonuses
Bonus 1 – 30-Minute Office Moving Summary Video
Bonus 2 - Documents & Templates
Bonus 3 - David vs Goliath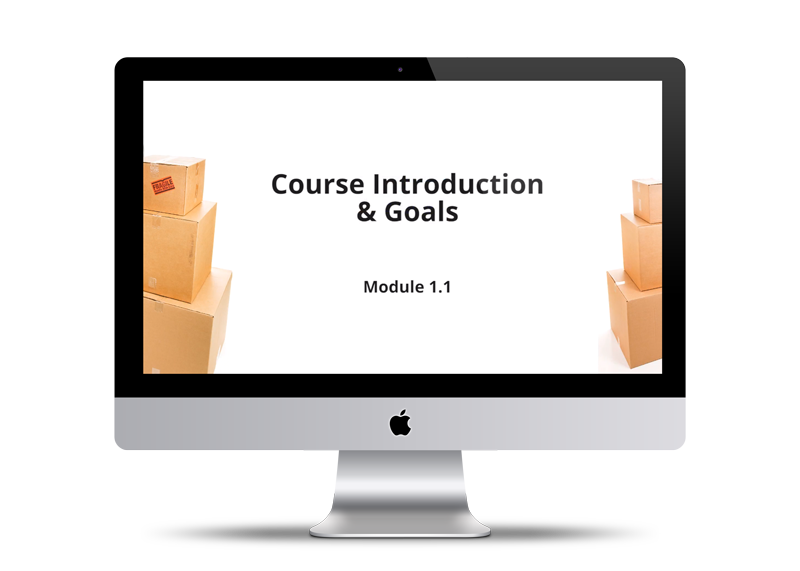 Role Specific Learning Paths or Course Tracks
We know not all Jobs have the same set of needs and responsibilities. Which is why we created five learning paths tailored to the different roles.
Movers / Helpers
Operations Managers, Project Managers, Supervisors and Foremen
Business Development Representative
Customer Service Representatives
GM's, Branch Managers, and Sales Personnel
You are welcome to follow these preset Learning Paths or you can create your own customized one based on your company's needs.
Courses Assigned to the Different Learning Paths
Error

You are trying to load a table of an unknown type. Probably you did not activate the addon which is required to use this table type.